Welcome on my private WEB-Site
My name is Nicolai.
My Birthday: 18.09.1989
Home Sweet Home: My castle is in Broistedt
Hobbies: photography, cycling
Photography
I attend to photography, so I tell you something about it.
Last summer I bought a Canon D60 camera. I'm very satisfied with this camera. Meanwhile I took more than 3000 Photos. The objective can be changed and this help me to make macro photos from small elements.
Now you can see some of my photos. If you like them drop me an eMail to
nico_at_cinaks_dot_com
Cycling
Every day 6 km to school...and 6 km from school...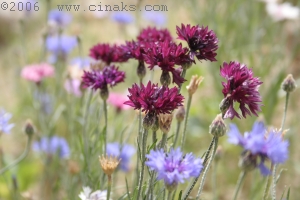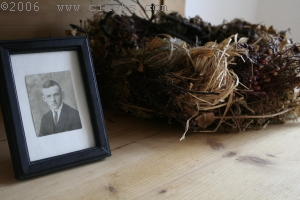 Downloads
I'am very pleasured to offer my work for free download. You can download pictures below and use those as a wallpaper for your desktop. Choose the resoulution closed to your screen resolution. E.g. if you have 19'' screen with 1280 x 1024 then choose a file with this resolution.
All pictures are MY work and free from any charges or third party rights! Just download and enjoy !
Nicolai
Impressum / Disclaimer
Nicolai Markiewicz
Germany
E-Mail: nico_at_cinaks_dot_com
Internet: www.cinaks.com

Haftungshinweis:
Die Internet Seite www.cinaks.com ist reine private Seite.Trotz sorgfältiger inhaltlicher Kontrolle übernehme ich keine Haftung für die Inhalte externer Links. Für den Inhalt der verlinkten Seiten sind ausschliesslich deren Betreiber verantwortlich.
Kopierhinweis:
Bei der Erstellung der Seite habe ich mein eigenes Material (Fotos, Bilder) verwendet. Jedes Kopieren (mit Ausnahme der unter Downloads bereitgestellten Material) ist untersagt. Design der Seite bei even-it.com. Alle Rechte vorbehalten.
Disclaimer
This site is privat and may contain links to other Internet sites. I am not responsible for the content of any website linked to or from my site. I disclaim all warranties, accuracy, legality or validity of any content on any other linked website.
Copyright:
I used my own material for the creation of this website. The copyright for any material created by me is reserved. Any duplication or use of objects such as pictures or texts is not permitted without my agreement (exception: downloads).
Copyright © 2006-2017 www.cinaks.com
Design: father
Last changed 05.07.2017 |
Disclaimer
Top